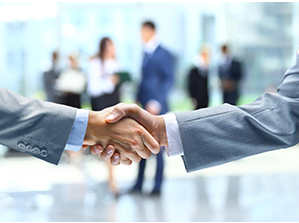 Internationaal binnenvaartpersoneel
Are you looking for personnel? At Quo Vadis International Crewing you'll find an extensive network of skilled international inland shipping personnel. From deck hands to captains. All our temporary staff are available for work assignments throughout Europe. As a personalised and specialist temporary employment agency, we know how to make the right match between employer and employee again and again. We achieve this through careful selection and good personal guidance of our personnel. Quo Vadis doesn't believe in one-time business encounters. We like to form durable relationships, so we keep in contact with the client and the employee even after placement.
For clients
From the constant requests for personnel that we receive, we realise that there is a severe shortage of qualified and motivated inland shipping personnel. Quo Vadis Personeelsdiensten and, for independent contractors, Quo Vadis ZZP Bemiddeling exist to supply this need.
However, we cannot meet every demand, so for that purpose we have established Quo Vadis International Crewing. Now we can provide a solution to the inland shipping staff shortage with our international employees.
We offer you as an inland shipping entrepreneur:
☑             Experienced personnel
☑             An attractive and competitive daily rate
☑             Correct withholding of social contributions and taxes
☑             A clear invoice every week or month (your choice)
☑             A good salary for the crew (above statutory minimum wage)
☑             Correct payment in accordance with laws and regulations
☑             Health insurance for employees in the Netherlands so that they are permitted to work for you.
The crew are employed by Quo Vadis on the basis of a Dutch contract and conditions. This contract has been translated into German, English and Romanian so that the employee knows what is in the contract.
Because of the persistent shortage of personnel, we are continuing to invest in recruitment of qualified international personnel from Germany, the Czech Republic, Romania, Poland and the Philippines. Thus we are able to offer deck hands, sailors, helmsmen and captains with the experience you need. All speak Dutch, English or German.